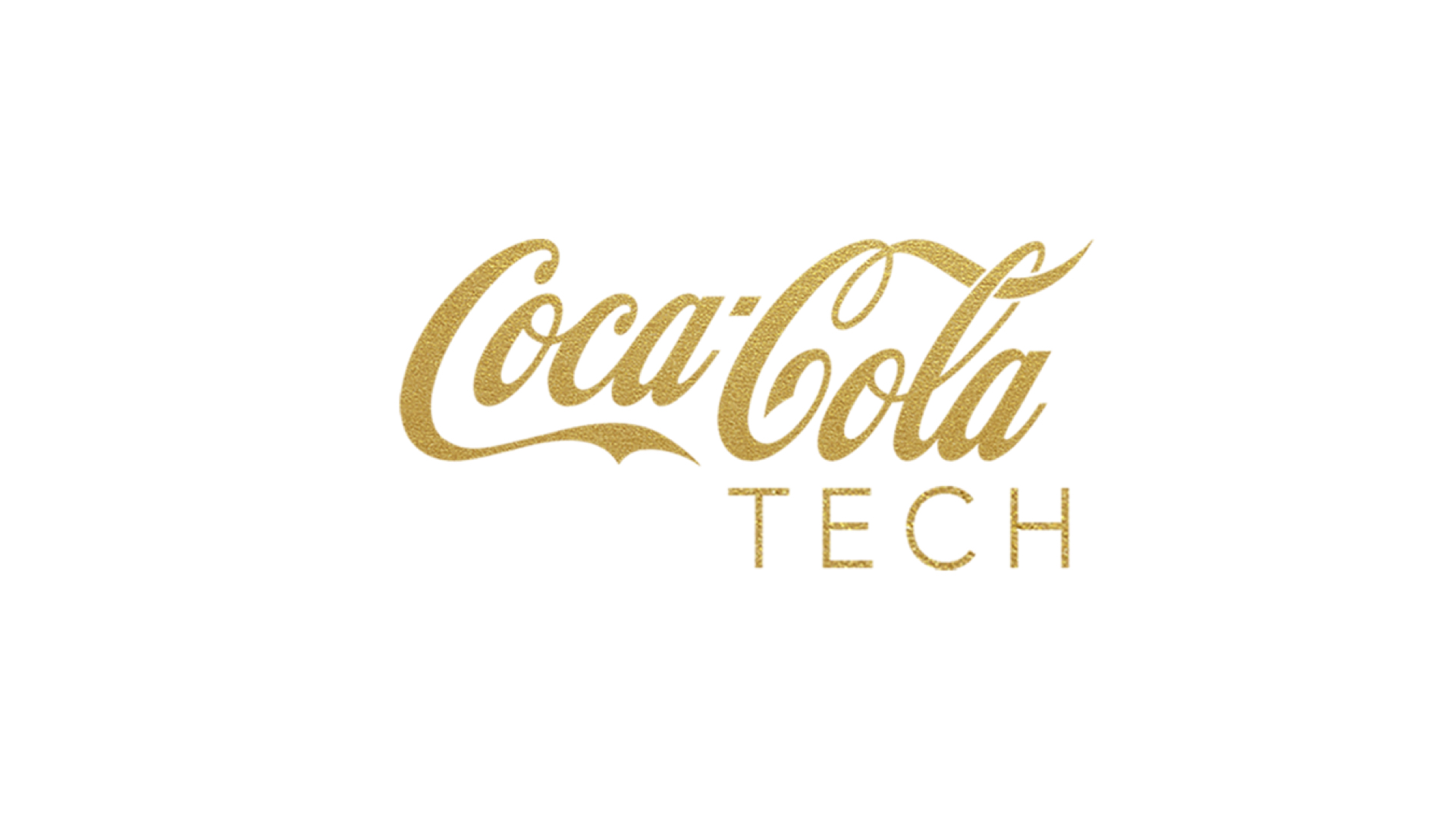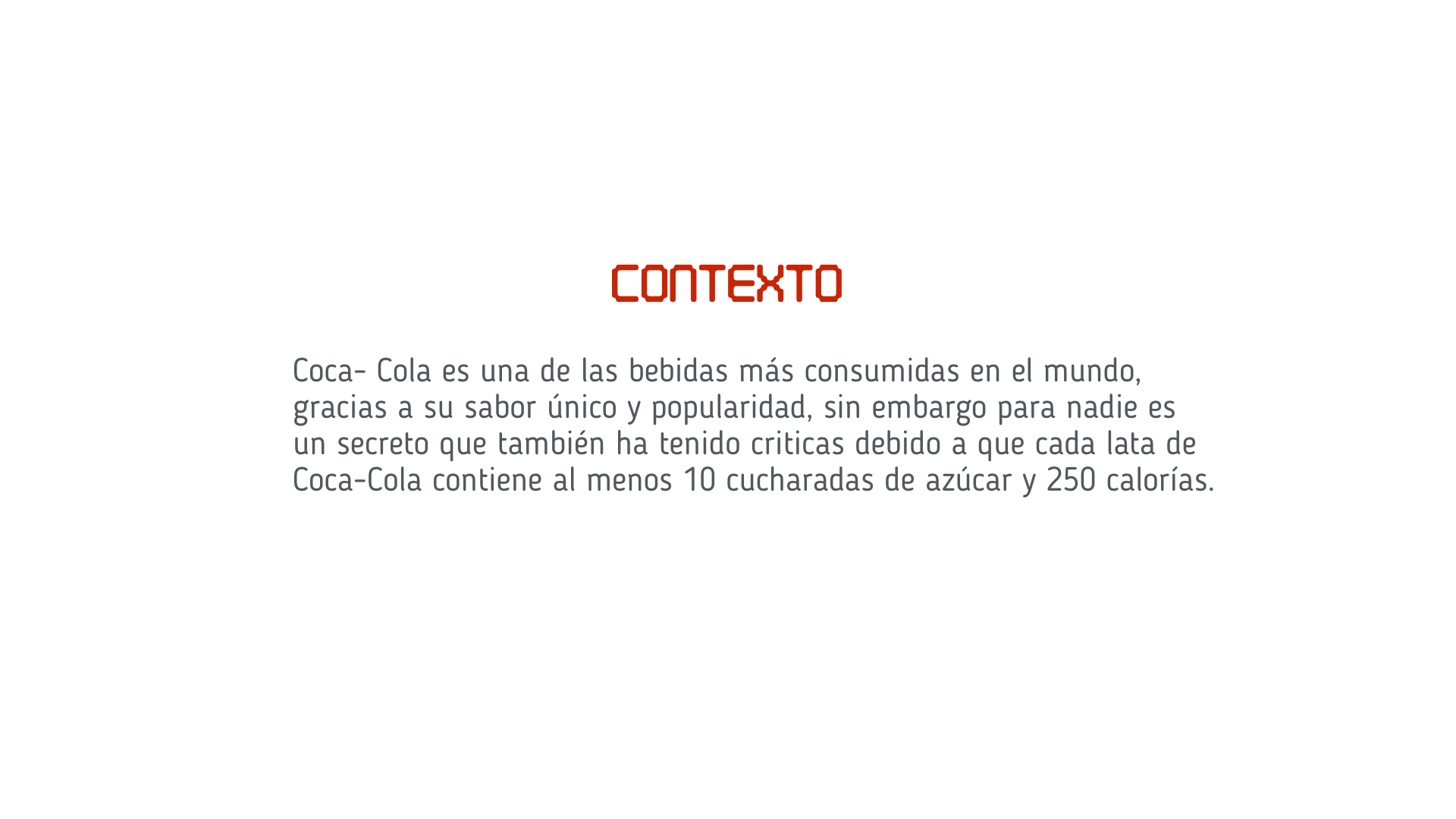 CONTEXT - INSIGHT
Coke is one of the most consumed beverages in the world, thanks to its unique flavor and popularity. Even though is not a secret that it has been criticized for the 250 calories in has and the 10 sugar spoons in just one can.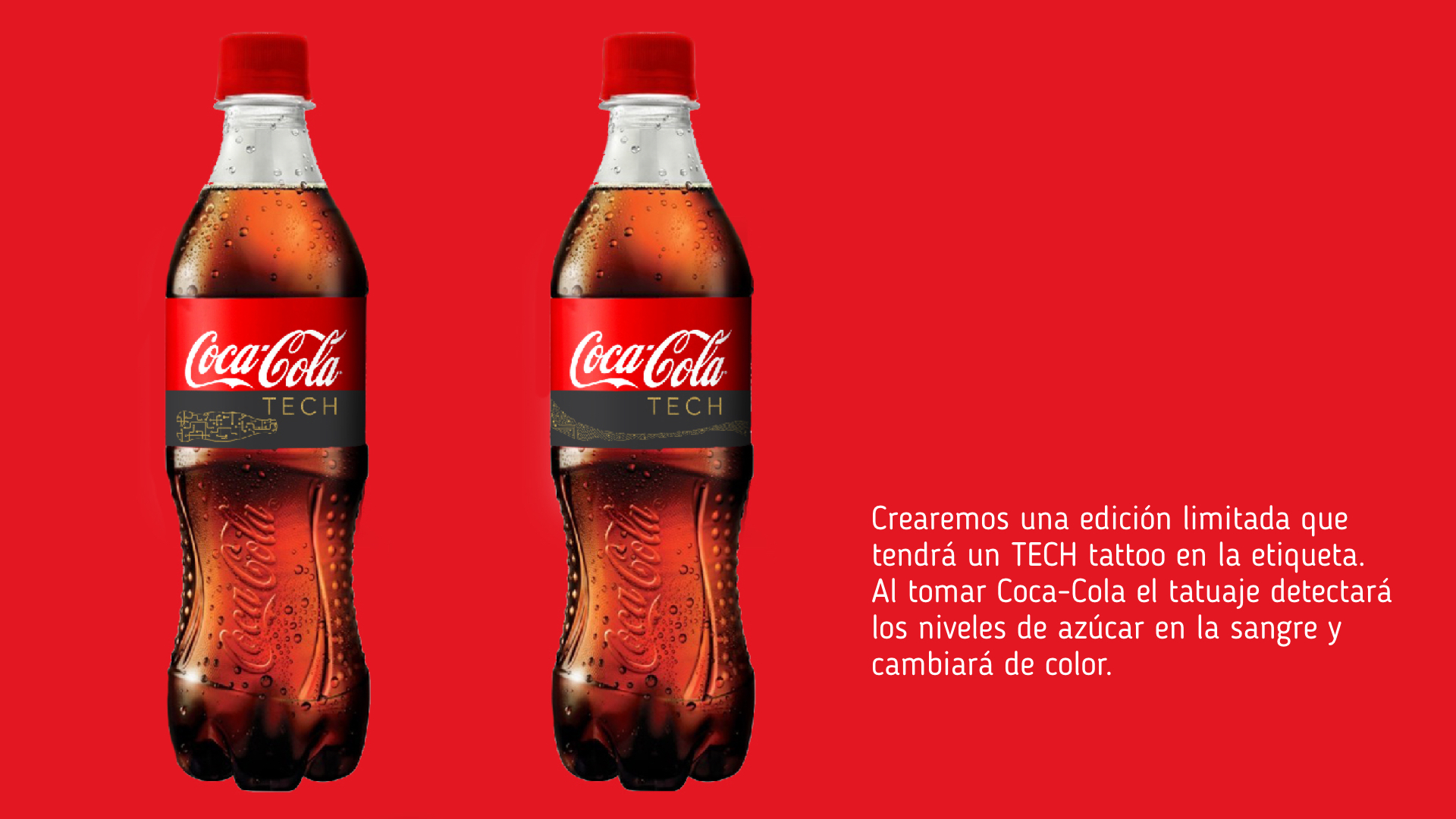 IDEA
We created a limited edition label that will feature a TECH TATTOO. When drinking Coke the tattoo will detect the blood sugar levels as they rise and it will change colors.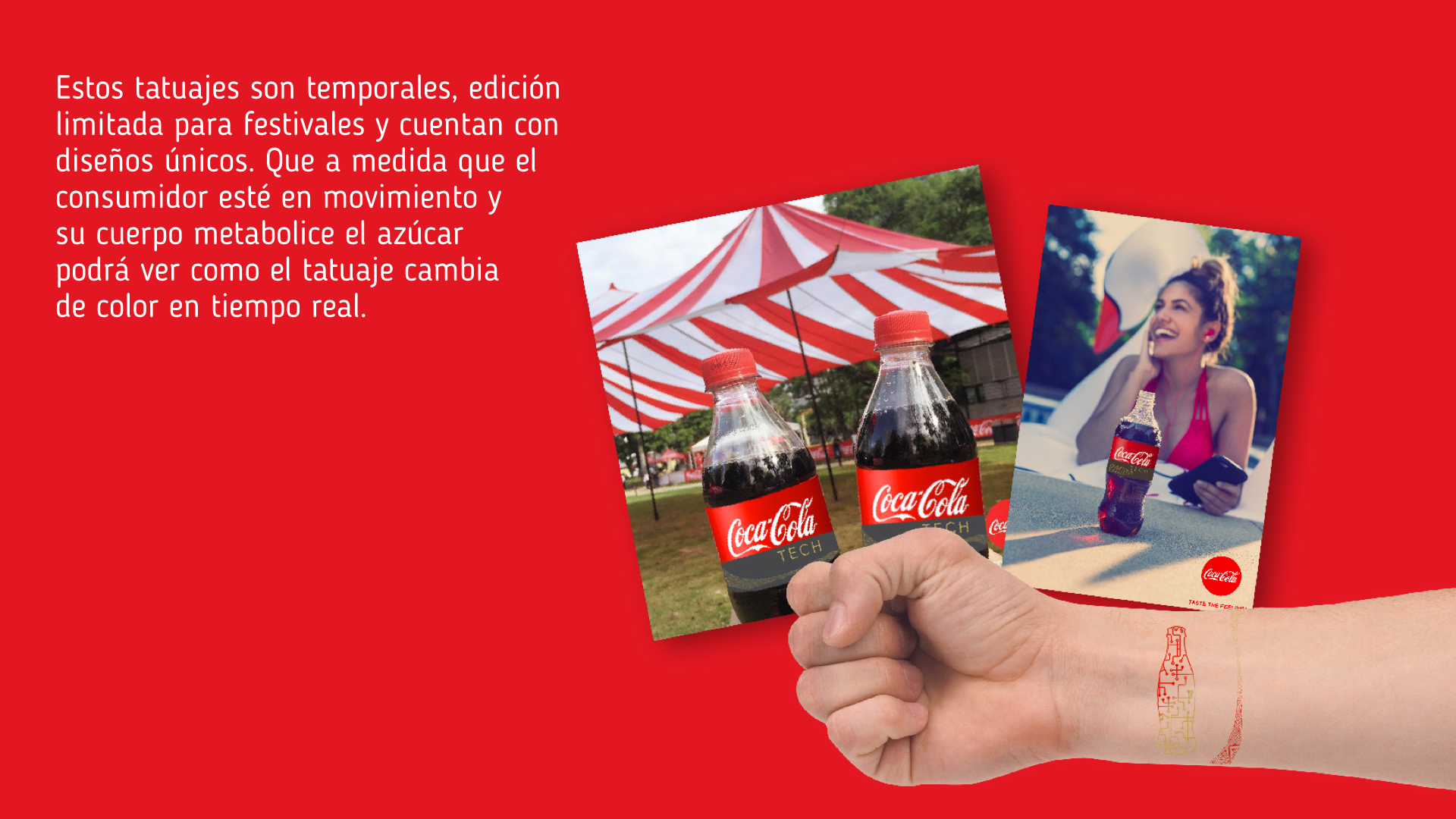 IDEA
These tattoos are temporary, a limited edition for music festivals and come in unique designs. The tattoos will change back to the original color, as the person moves, dances and walks; and their body begins to metabolize all the sugar.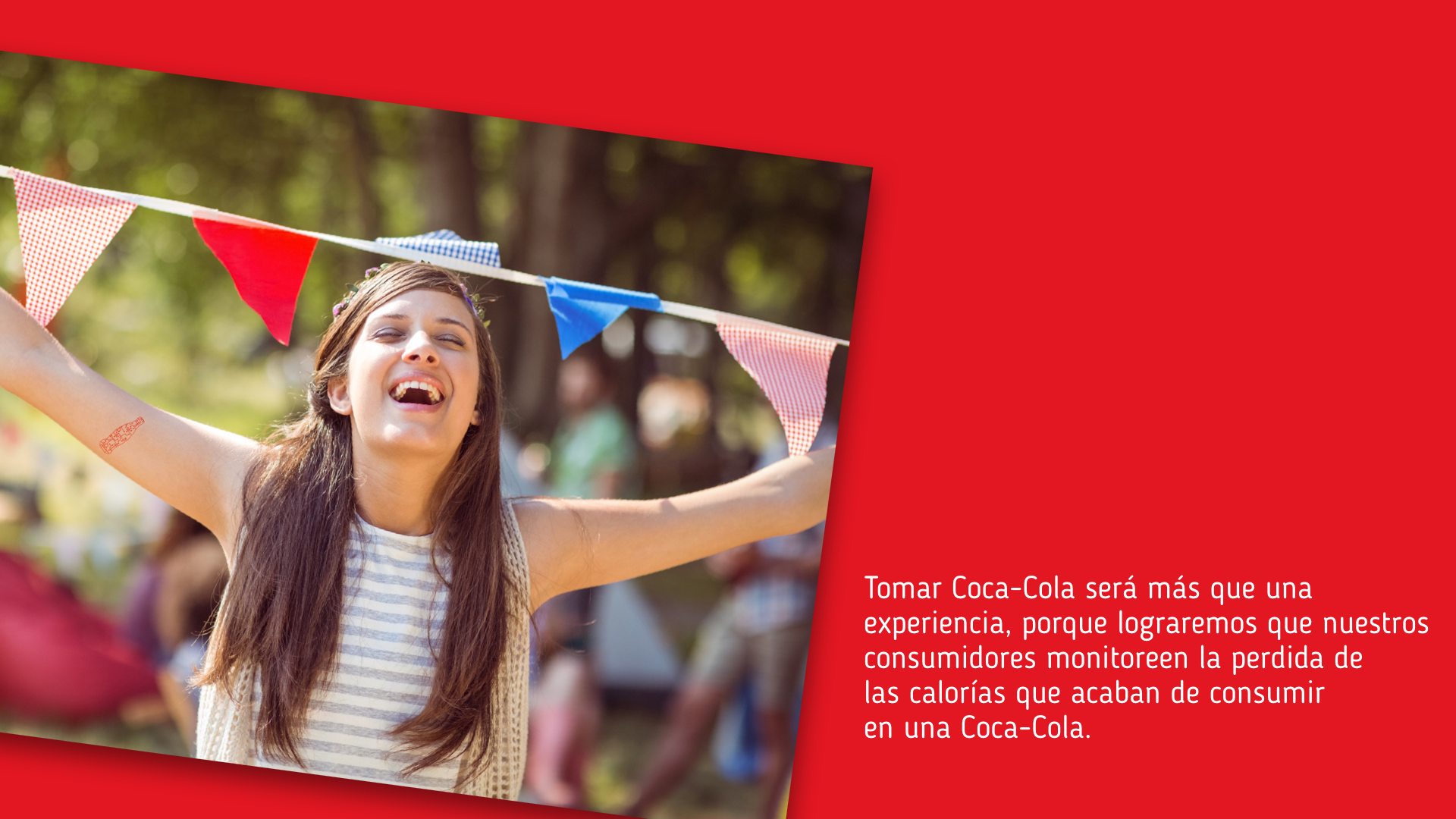 IDEA
Drinking Coke will be more than just a beverage, as we can make consumers aware of calorie consumption and lost.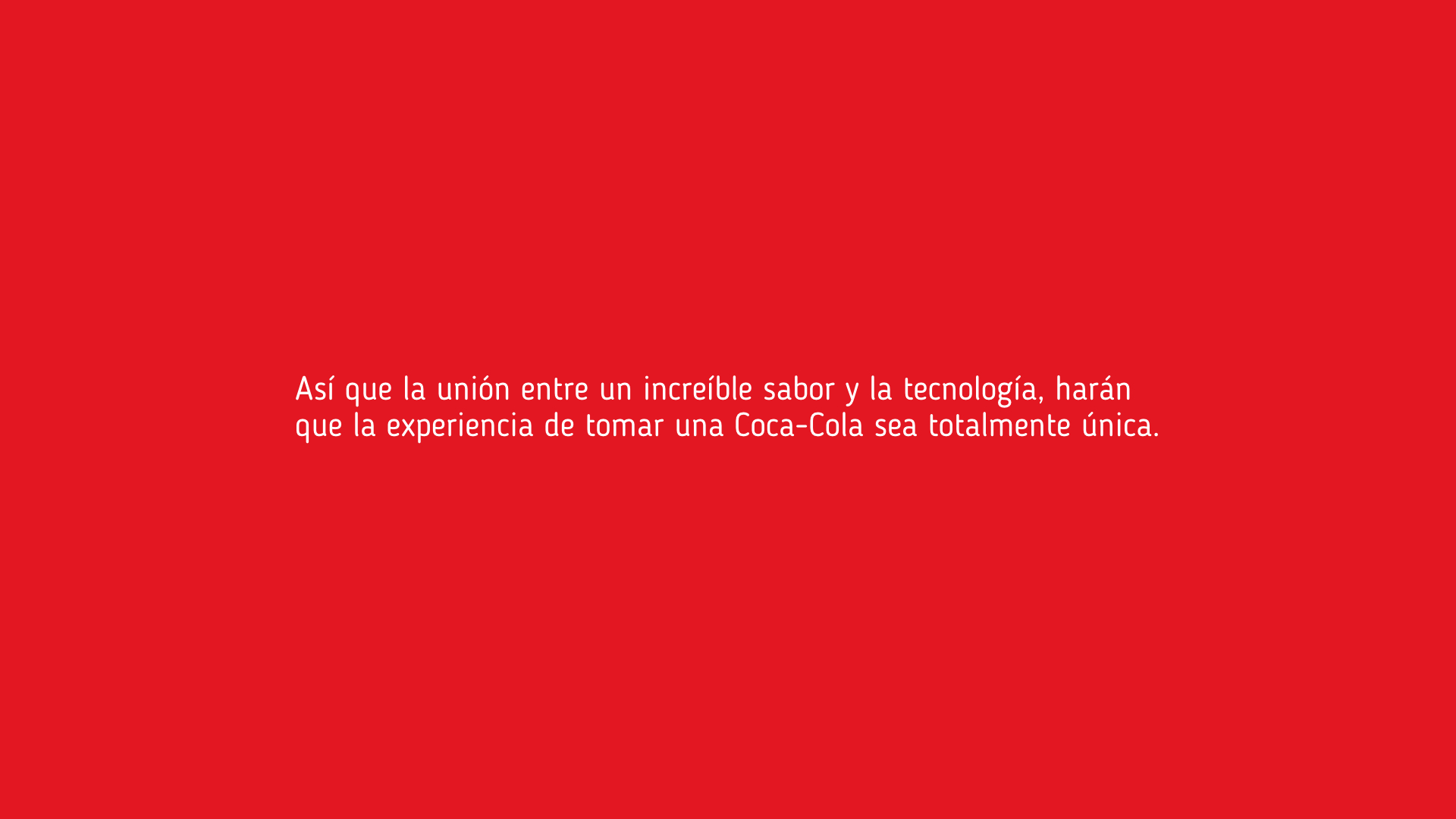 IDEA
Making the experience of drinking Coke the perfect match between technology and distinct flavor.